Why Do We Live In The Northeast Again?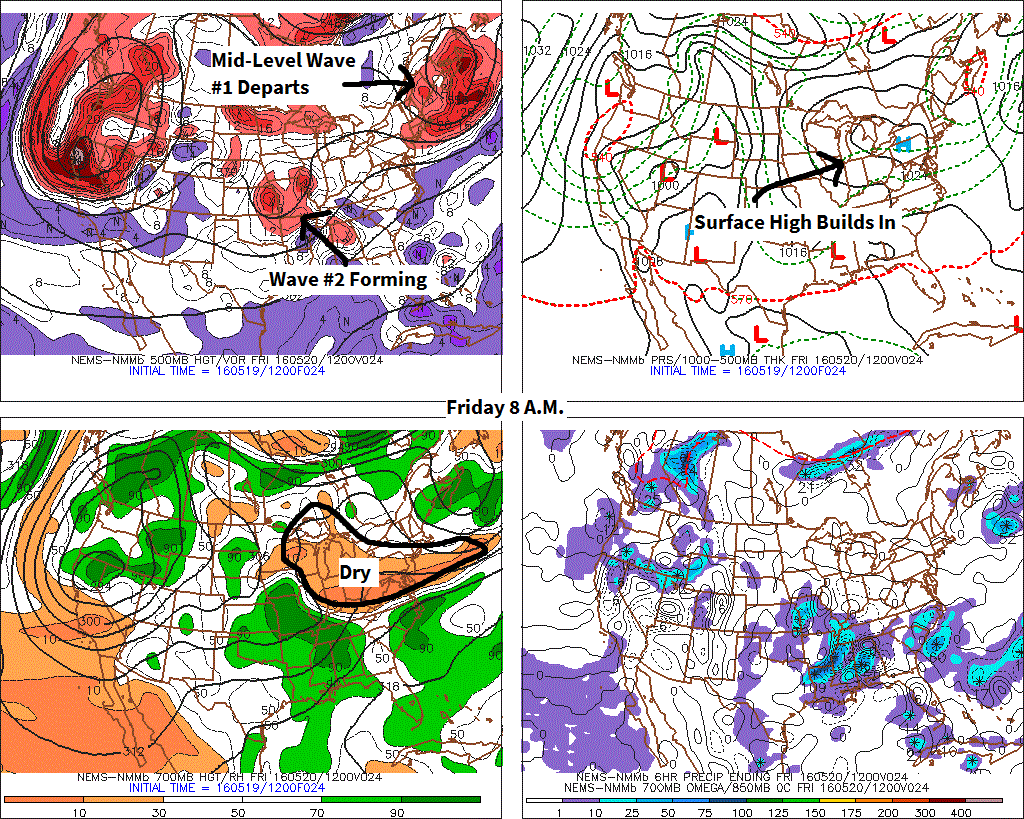 The clouds out there this afternoon are the result of instability due to a trough and its associated pool of cool air aloft. There are a few showers as well - at this point mostly in central MA and northern CT. The chance for a shower or t-storm exists anywhere in the region through this evening, though the chances go up a bit as you head north. So MA will continue to have a higher chance than Long Island, but no one is totally out of the woods. Friday still looks like a real nice day with mostly sunny conditions and highs in the 70's as the trough moves away and high pressure at the surface dominates.
However, yet another area of low pressure aloft will be developing to our west. This will reach us by Saturday night/Sunday, bringing some showers back in with it. There will also be a decent surface low forming offshore during the weekend. There is still model disagreement as to whether we see significant rain from this Saturday night into part of Sunday or whether the more substantial rain stays just south of us. Hopefully confidence about this will be higher by tomorrow. Regardless, it looks like we will be in a bit of an unsettled pattern early next week.